Corsica Studios
Fri 15.12.23

2300—0700
For our last edition of 2023 we are hyped to announce our return to the intimate Corsica Studios, bringing you 2 London debuts and some of the finest techno names that our super talented local scene has to offer.
Joining us in this very special night we have invited MOIA, Becky Stroke, Techsia and Teecra with the heaviest facets of techno & industrial in room 1. While room 2 will be guided by sexy and hypnotic grooves, where you will find FLITS for an extended 3h set, Tedesco and Дезире.
Get ready to lose yourself in time and space on our smokey dancefloor, we cannot wait to dance with you all again.
Lineup

Becky Stroke
Дезире
Flits
MOIA
TECHSIA
Tedesco
Teecra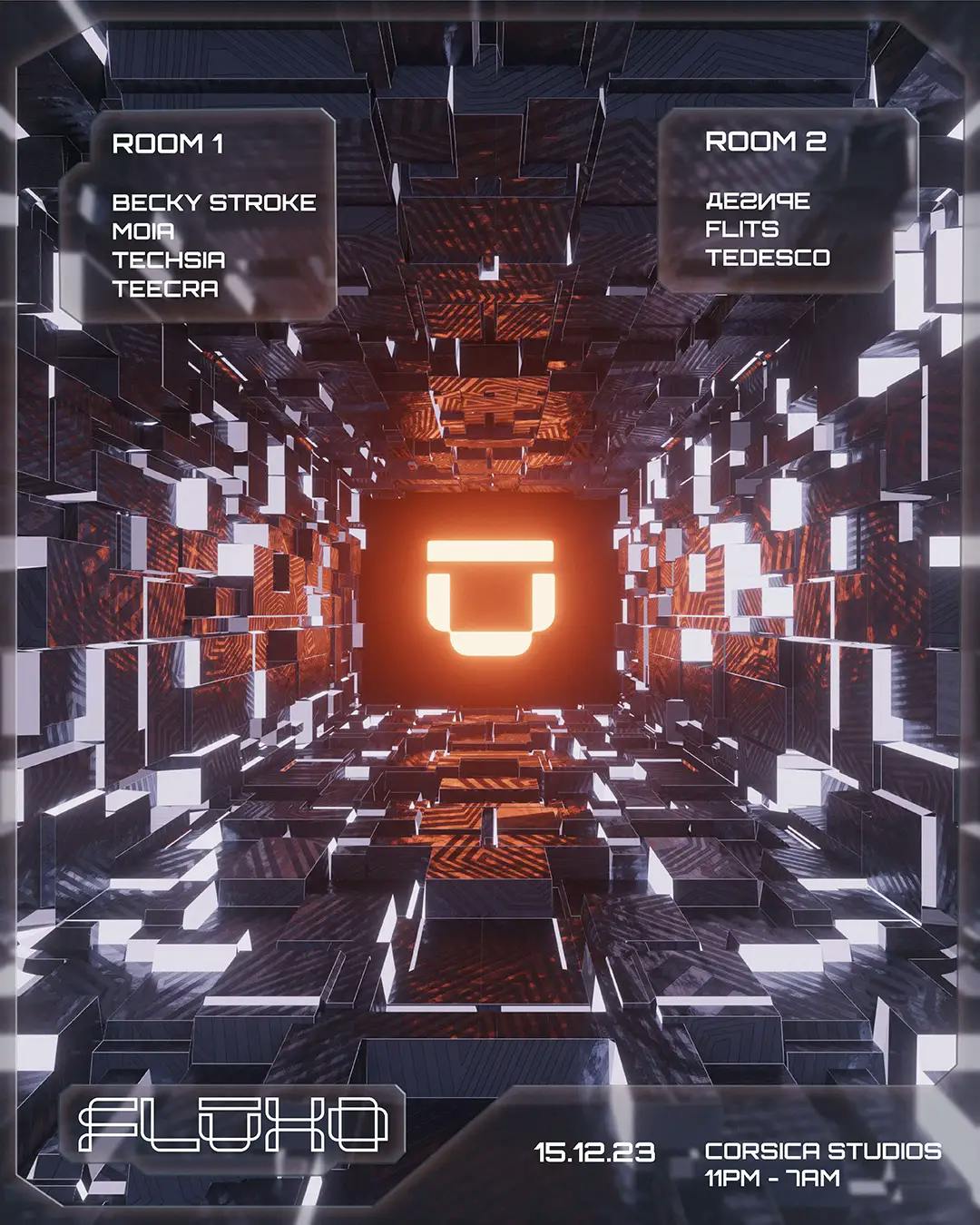 Early Bird

£8

General admission

£14

Entry before midnight

£10.5
Buy Tickets